2013-2014 Currents Blog
As we come nearer to the release of our Retrospective issue, it makes sense to look at not only contributions throughout this journal's history, but contributors as well.
An overview of digital archiving for personal and collective use.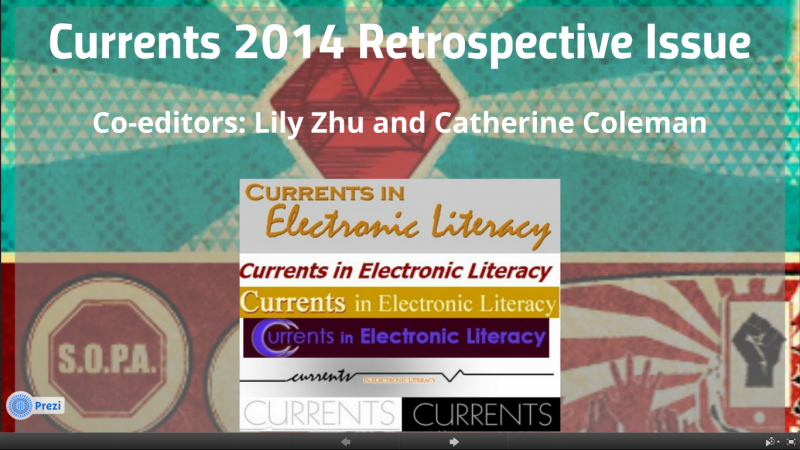 Welcome to our second blog post! Last time, we looked at the various transformations of classroom pedagogy and rhetoric since the mainstream introduction of web-based technologies. But how does literature fit into this new, developing paradigm? In what ways has the digital influenced literature and literary criticism?
by Lily Zhu (Co-Editor)
Welcome to the first blog post of Currents 2014 (and Currents ever)! Cate and I will be making regular posts uncovering and reviewing articles published in previous issues. Reader reception will determine which of these will be make it into the 2014 special issue where we'll provide supplementary materials and interviews with the author. It'll be digital overload!